Meet the CCSO K-9's
Meet the CCSO K-9's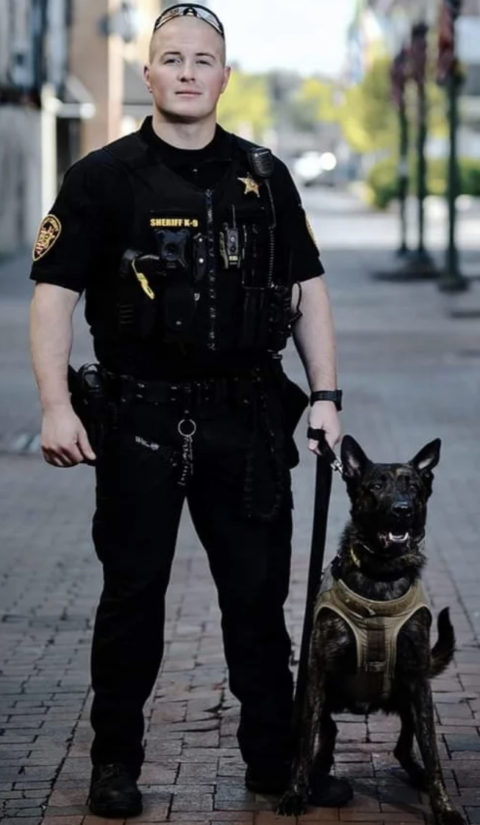 k-9 nuke with handler deputy micah campbell
K-9 Nuke is a 4-year-old dual purpose Dutch Shepard. He is certified in officer protection, criminal apprehension, narcotics detection, and tracking. Nuke began working with the Carroll County Sheriff's Office in January of 2020 with his previous handler. In January of 2022, Nuke began training with his current handler, Deputy Micah Campbell, and began work on the road in March of 2022. Some of Nuke's achievements include 85 deployments, 24 surrenders on warrant search's, 6 tracks with criminal apprehension, 2 bites, and has located narcotics on 20 different occasions.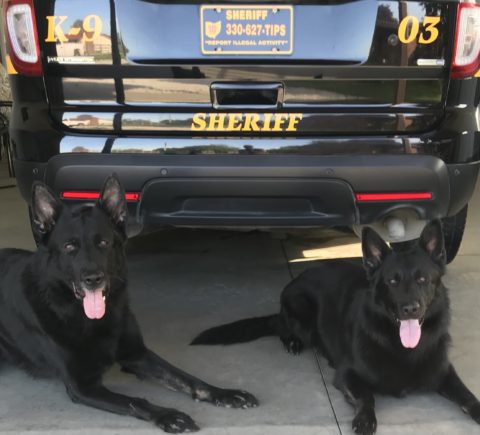 K-9 Otis and K-9 (in training) Omar. Handled by deputy shane beohm
K-9 Otis is an 8 1/2-year-old German Shepard who has been with his handler, Deputy Shane Beohm since November of 2015. Otis is certified as a dual-purpose canine and is trained in officer protection, criminal apprehension, and narcotic detection. Otis assists Deputy Beohm daily while serving as an SRO at Carrollton Exempted Village Schools. Otis also visits other schools in our county when requested.
Omar is a 3-year-old German Shepard who is currently in K-9 training. Omar will certify in the spring of 2023 and will be ready to serve Carroll County as a dual-purpose K-9 when K-9 Otis retires.
Both K-9 Otis and Omar train consistently at home while also training bi-monthly with the Police K-9 Association in Canton, Ohio.